Keyword Rank Checker
Full complex site analysis with registration
More time

More information
Comprehensive analysis
Mini site analysis without registration
Less time
Less Information
Bounded analysis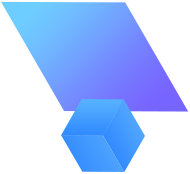 Keywords
Keywords are words and phrases people enter into the search bar to find the information they need. Search engines analyze these requests, find web pages with relevant information on the Internet, and offer them to users. Thus, with the help of the keywords entered on the website, search engines rank web pages and help website owners promote their products or services.
A place occupied by a keyword in a search engine is called keyword ranking. The main goal of website promotion is to take and keep a spot in the top three rankings.

What Do Rankings Depend On?
Website ranking depends on the ranking results – that is, the search engine determines the place that the website will show up in the search results. Your website cannot necessarily keep a certain ranking for a long time because the requirements of search engines change. Accordingly, some sites lose their positions while others, on the contrary, get a place at the top.
In order for the website to occupy the one of the first positions in the search results, it is necessary to take into consideration the following factors:
technical problems;
content quality and relevance to search queries;
backlink quantity and quality;
website usability;
site optimization for mobile devices

Why It Is Necessary to Track Ranking
Website ranking is possible due to keywords, according to which Google's search engine classifies the web page into a given category and indexes it. Website ranking monitoring is needed to understand how effective your SEO promotion is. Through regular analysis, you can evaluate the results of the work and the effectiveness of your strategy.
It is the website ranking that directly affects the amount of traffic and, subsequently, the sales and profits of the site owner. Therefore, it is so important to monitor these indicators and do everything you can to improve them.

How Revalin Assistant Helps
Website ranking is inextricably linked to keywords and web page ranking. To get ahead of competitors and take a leading position in your niche, you need to regularly monitor performance and make the right decisions.
If you think that in order to get to the top of the search results, you need to be online on your personal account all the time, viewing charts and monitoring dynamics, then you are not yet familiar with our Online Revalin Assistant.

Using our service, you can automatically:
determine your website's high-ranking keywords and their positions;
monitor all changes (for example, the loss of keywords from the top ranking results or the appearance of new ones);
compare data with competitors' data;
conduct a thorough analysis of keywords and filter them according to various criteria;
receive advice on the selection of keywords and instructions for site promotion.
All you have to do is add keywords. Revalin will monitor the indicators and, in case of any changes, will send a notification with a detailed report.