Free Website Traffic Checker
Full complex site analysis with registration
More time

More information
Comprehensive analysis
Mini site analysis without registration
Less time
Less Information
Bounded analysis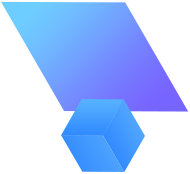 What Is a Website Traffic?
Website traffic ranking (or traffic) is an indicator of the number of users who followed the website page for a set period of time: a month, a week, or even a day. The metric takes into consideration unique visitors, their interaction with the website sections, as well as the channels the traffic is attracted from.
The traffic indicator is key for the owner of any website: from a modest e-commerce site to a popular information page. After all, the more unique visitors, the more targeted actions will be performed by them, and, accordingly, more income will be brought.

How Do We Count Traffic?
We use a special method of traffic counting for evaluating website traffic. It involves the collection of keywords with which the site is ranked.
The frequency of keywords is determined depending on the region and website industry. After that, the number of requests is multiplied by the CTR coefficient, that is the click-through rate.

How Do You Know If You Have High-Volume Traffic?
A quantitative indicator of traffic independently would not say anything to you. It simply helps to find out how many people visit your website every day based on search engines, ads, or through referral links.
It is much more efficient to analyze traffic in comparison with the direct competitors. With our Assistant, you can explore the traffic of your competitor.
If more unique visitors visit their website, then they are ahead of you and earn more money. In this case, it's time for you to think about a new strategy for increasing your website traffic: to analyze your website's SEO parameters, review advertising settings, add links to third-party sites, and to promote social networks.

Why Is It Worth Monitoring Competitors' Traffic?
determining the rank in the market, as well as positions that you occupy in a particular niche;
evaluating the effectiveness of your website compared to competitors' ones, identifying problematic issues;
application of the successful competitors' experience for the development of your website.
You can use the information received to raise your own website in organic results, attract a new audience, and hold it. Competitors analysis is a legitimate tool in the fight for a place in the sun.

Website Traffic Analysis And Monitoring
The data obtained allows you to explore the target audience and its activity, as well as to determine the volume of a traffic attracted. Being aware of these indicators and competently using them in practice, the site owner will be able to build effective promotion strategies and increase traffic.
Regular monitoring and evaluation of traffic indicators in dynamics will allow you to detect problem points in the development of your website in time. For example, as soon as you see that the number of unique visitors per month (week, day) is not growing compared to past figures, this is a red flag that your marketing strategy needs to be changed.

How Revalin Assistant Helps
Manually tracking all the website indicators is very problematic and time-consuming. There's no point if you can automate the process. The Revalin Online Assistant is a unique tool that:
monitors traffic indicators in dynamics, which allows you to analyze changes in traffic and the activity of people on the site;
checks the traffic on each page separately, thus showing the most visited pages and those with the least transitions.
determines the visit depth, that is the number of website sections that the user visited in one session;
compares the data obtained with competitors' ones;
gives a warning of changes in traffic indicators and critical events.
Analyzing data for a certain period of time, the Revalin Assistant will show whether your promotion strategy brings results. In addition, the online assistant gives tips and instructions on how to increase traffic, as well as how to outstrip your competitors.