Check the average session duration on your site
Full complex site analysis with registration
More time

More information
Comprehensive analysis
Mini site analysis without registration
Less time
Less Information
Bounded analysis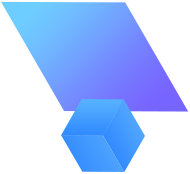 Time on site
Session duration (or time spent on the website) is a metric that shows exactly how much time a visitor spent on a web resource from the moment they went to it until they returned to the search results. It demonstrates how interested users are in your content, whether it is convenient for them to navigate through the sections of the website.
If you see that users spend less than a minute on the resource, it means that you urgently need to find and fix problems. The reasons can be different: from a long page load time to an inconvenient interface.

Why is this indicator important?
It is necessary to pay close attention to the indicator of time spent on the website - it is one of the criteria for calculating the effectiveness of a web resource.
The Google search engine takes user engagement into account when ranking queries. This means that pages that people spend more time on will rank higher in search.
Thus, it increases the chances of attracting new visitors, effectively implementing the content presented on the portal and, accordingly, increasing sales.

How Assistant Revalin helps
Revalin online assistant is a service for deep website audit. It captures the time spent by users on the main page and in each section separately.
In order for the analysis of the duration of stay on the site to be effective, the Revalin service measures user engagement after a certain time. Only by comparing the received information in dynamics, you can get a complete picture and understand in which direction to move.
After conducting a service analysis, you will see what was the interest of users before and after, find out the reasons for low performance or negative dynamics. Revalin Assistant uses an integrated approach to fully analyze the website according to various criteria and tell you what to do.