Discover everything about your website with our service!
I am a virtual assistant, and I will help you monitor and develop your website.
Competitor monitoring
Auditing competitors is an important task that I will perform weekly and notify you of their actions and changes.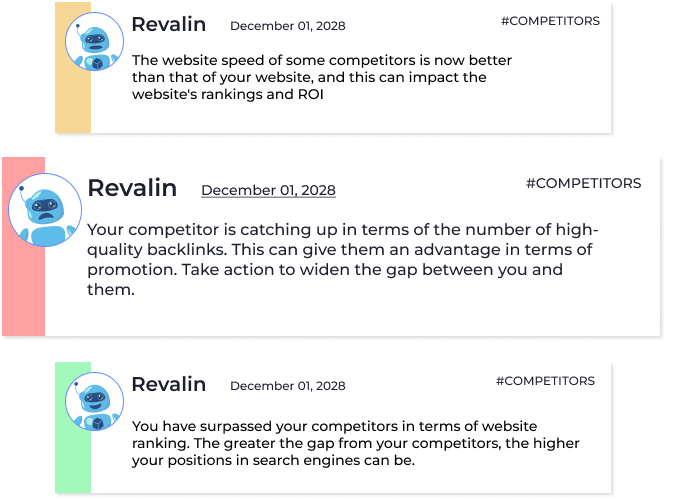 Technical audit
Weekly website testing and error search will help keep your site in excellent technical condition.
Traffic monitoring
Traffic monitoring is a labor-intensive process, but not for me. Analyzing keywords and their positions no longer requires your time.
Website promotion
Promote your website with my recommendations and instructions, and I will keep track of your ranking and backlinks.
Revalin Assistant keeps track of everything - website status, traffic, SEO, and competitors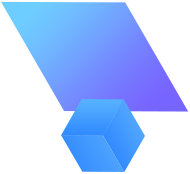 Why waste your time when everything can be automated?
Delegate your tasks to Assistant Revalin.
Automatic website monitoring
Assistant Revalin will perform automatic analysis of your website on a weekly basis, taking into account over 200 indicators and comparing it with competitors. This means that you can fully trust Revalin to audit your website. Our system will provide you with a reliable and comprehensive evaluation of your web resource.

Centralized management of all information
The system ensures automatic collection of all metrics and parameters of your website in a convenient centralized location. You simply need to create a personal account and add your websites there for further analysis and monitoring.
Revalin simplifies the process of data analysis, enabling you to make more informed decisions for optimizing your website and enhancing its effectiveness.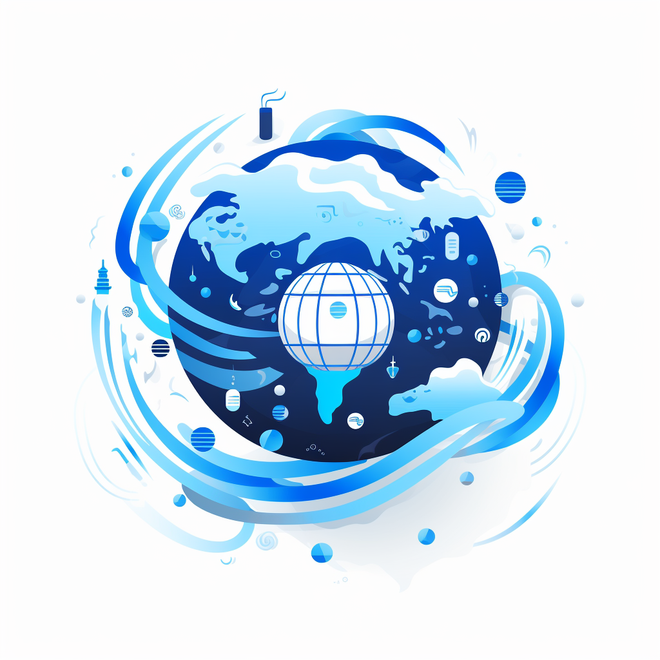 Utilize tips and recommendations
One of the advantages of the system is that Revalin not only monitors metrics but also provides recommendations and suggestions on how to respond to changes in data.
By following the instructions in your personal account, you will be able to identify and correct errors, learn how to build a strong backlink profile, increase organic traffic to your website, leverage content marketing for its promotion, and stay ahead of your competitors.



Revalin Assistant at your service 24/7.
Revalin Assistant is based on algorithms developed using the expertise and knowledge of webmasters, internet marketers, analysts, and SEO specialists. As a result, its effectiveness significantly surpasses human capabilities, allowing for achieving results in a much shorter time period.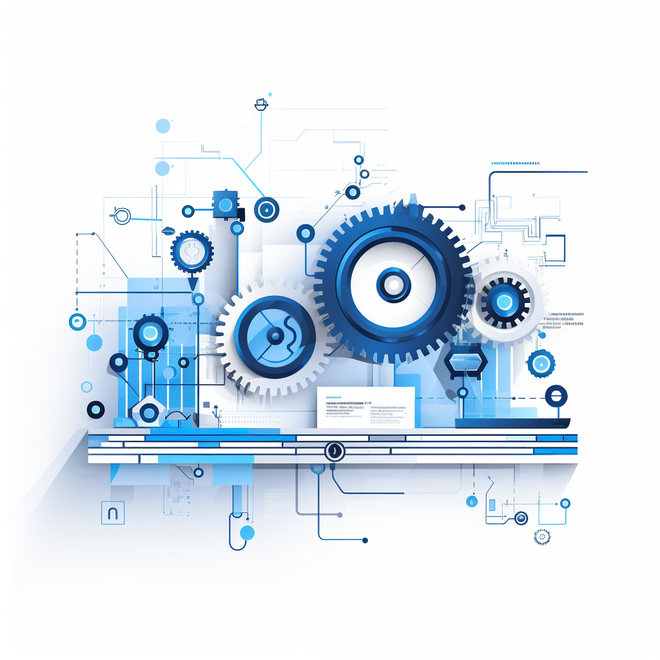 Benefits of website analysis with virtual Assistant Revalin