Website checker & analysis
Full complex site analysis with registration
More time

More information
Comprehensive analysis
Mini site analysis without registration
Less time
Less Information
Bounded analysis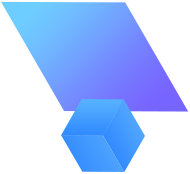 What Online Assistant Revalin checks
JUST IMAGINE
The Assistant doing all the work for you
It will:
Gathering data from various sources
The first stage of the site audit is to collect data from the site and other sources that were connected: Ahrefs, Google Search Console and Analytics, Pagespeed and others.
Data analysis and making conclusions
The second stage is the analysis of all the data obtained and making conclusions, the work plan and recommendations on the basis of the analysis.
Solving problems
The third stage is the correction of the errors found. You can do it yourself, using a ready-made work plan, or take advantage of the help of certified specialists.

Revalin analyzes, alerts and advises 24/7
A single platform to control your online business
Useful tips and detailed instructions
The advantage of the system is that you don't just get dry information and numbers about your site. Revalin will explain what these indicators mean, and after analyzing all the data, he will draw conclusions and give you recommendations on what to do and where to move.
Also in your personal account you will find a step-by-step plan for promoting your site, tips on getting ahead of competitors, as well as a lot of useful instructions on how to improve your site and achieve the desired performance.

Weekly reports
The Assistant prepares weekly reports featuring conclusions and events that took place during the reporting week.
What you achieved, what you lost, what became better and where the situation worsened.

For whom Revalin will be helpful
System algorithms help specialists to find problems and solve them in time
For SEO specialists
The system monitors your website's load speed and technical specifications. All analytics are automated: all you have to do is to control the process.
For website owners
Revalin will make automatic website checker, help reduce costs and even control contractors of your online business.
For developers
Revalin offers many tools to test your products up to their release, and automatically monitor the effectiveness of solutions. Automate all website debugging processes.
For marketing specialists
Round-the-clock monitoring of online business indicators. Learn about the problems on your website and get a step-by-step plan of fixing them at any time, day or night. Your website is under 24/7 control.
How to reduce advertising сosts
After activating the Revalin Assistant, checking and analyzing the site and solving the found problems that affected speed and visitors, the cost per click have decreased by 20%. Also other problems found were solved, and it have increased profits while lowering advertising costs.
The example is based on data from the Aerosphere Internet store.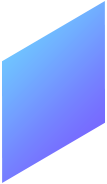 Advantages of working with Revalin, the virtual Assistant