Website Down Checker
Full complex site analysis with registration
More time

More information
Comprehensive analysis
Mini site analysis without registration
Less time
Less Information
Bounded analysis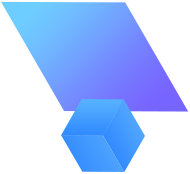 Site availability check
In order for users to visit your site every day, make purchases, leave applications and place orders, it must be accessible. If a person cannot access a page that takes a long time to load, gives a 404 error, or is simply unavailable, then you are losing a client.
You can quickly check the performance of a web resource using our Revalin online service.

Why is it important for a website to work?
A broken website scares off new visitors and frustrates existing ones. If the page load time exceeds 3 seconds, then 40% of users leave without waiting for a response.
Site downtime threatens with serious problems: the loss of money invested in advertising, a drop in brand reputation, and a decrease in rankings in search results.
Also, slow or inaccessible resources are poorly ranked by search engines. Therefore, if the site is often idle, do not expect an increase in organic traffic.
To avoid these problems and monitor the performance of your resource, install automatic monitoring from Revalin.

Website health check from Revalin
You can evaluate the site's availability using the appropriate status check section. In the search bar, enter the domain you are interested in or the URL of your website. Click "Start Check". After a few seconds, you will see detailed information about the availability of the site.
You will receive the results of the analysis by e-mail in the form of a detailed report with tips and recommendations for improving certain indicators. And by registering in the system, you will give the Revalin assistant the ability to continuously monitor the availability of your site. So you can respond to any failures and troubleshoot in time.