Online website speed test
Full complex site analysis with registration
More time

More information
Comprehensive analysis
Mini site analysis without registration
Less time
Less Information
Bounded analysis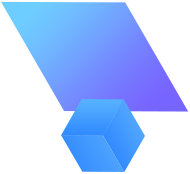 Website loading speed
Website loading speed is the most important factor influencing its ranking by search engines, ranking in search results and the amount of traffic. The faster pages open, the fewer people leave without waiting for loading - and the higher your positions in Google will be.
We check all indicators of the site loading index (Core Web Vitals):
FCP is the time it takes for the first content to appear on a page: text, image, or graphic.
LCP is the main content load time. This indicator should not exceed 2.5 seconds.
FID is the time until the user interacts with the content for the first time: selecting a tab in a menu or clicking a link.
CLS is the time until the content on the page is completely stabilized. If there are no unexpected layout offsets, this value will be 0.
Speed ​​Index - the speed at which all visual content that is in the visible part of the page is loaded.
Total blocking time - the blocking time of the page, during which it does not respond to user actions.

Why Check Website Loading Speed?
Website loading speed is important for several reasons:
People don't like to wait a long time. If your site is too slow, visitors will return to the search and go to competitors. Accordingly, this will increase the bounce rate and reduce the number of conversions.
Search robots rank pages with a high load index better.
Top positions in the issue can only get sites with the fastest loading.
You also need to regularly monitor the loading speed of your competitors' pages in order to understand what indicators they have, and not to yield even a fraction of a second.

Slow site speed - why?
Does poor site speed scare away customers, prevent them from placing orders and bypassing competitors in the search results? There may be several reasons:
Slow hosting.
The size of the HTML pages is too large.
The site has a lot of banners, pictures and graphics in high resolution. They slow down the download.
Volumetric videos uploaded via FTP protocol.
Lots of browser requests.
The site code is overloaded or contains unnecessary elements.
Too many plugins.

How does Revalin help?
Our Revalin resource will not only help you find the reasons that reduce the speed of loading a site, but also tell you how to fix them. Along with the report for each metric, we'll provide you with checklists of tips and tricks to help you fix issues, improve your metrics, and drive more traffic to your site.
To always be one step ahead of your competitors, take a leading position in the search results and delight your customers with the excellent work of the site, use Revalin's personal assistant.